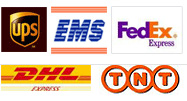 << Home << Essential Oil Wiki
Essential Oil Wiki
1) What are essential oils?
An essential oil is a liquid that is generally distilled (most frequently by steam or water) from the leaves, stems, flowers, bark, roots, or other elements of a plant. Essential oils, contrary to the use of the word "oil" are not really oily-feeling at all. Most essential oils are clear, but some oils such as patchouli, orange and lemongrass are amber or yellow in color. Essential oils contain the true essence of the plant it was derived from. Essential oils are highly concentrated and a little goes a long way. Traditionally, essential oils are exported by Euro-American countries. Although China is vast in territory and rich in natural resources which is an ideal place for producing pure essential oils with first class quality, it could only be the manufacturing plant for those developed countries for lack of its own brands. Nowadays, we are determined to be the first essential oils brand in China.

2) What are essential oils blends?
Essential oils blends are blending pure essential oils with base oils in order to create unique and highly aromatic perfumes and to create essential oil mixes with strong therapeutic benefits which can help treat a wide variety of conditions.
Although blending essential oils is great fun, it is a science and you should only blend essential oils if you are confident that you have a good understanding of essential oils and their properties. Remember that some essential oils are hazardous and others may cause a negative reaction if you suffer from any allergies, respiratory conditions or you are pregnant, so check with your GP first. No essential oils should be applied directly to the skin unless they have been diluted with a carrier oil such as one of vegetable oils.
3) What are carrier oils?
Carrier oils are so named because they "carry" an essential oil to the skin. Carrier oils refer to base oils that are used to dilute essential oils before applying them directly to your skin. You'll find by reading below that each carrier oil has different properties which may benefits one person more than another for various reasons ranging from texture and aroma to preventing allergic reactions. Our carrier oils including sweet almond oil, jojoba base oil, and wheat germ carrier oil and so on.
4) Different ways to use essential oils.
There are many ways in which essential oils can be used in daily grooming, which has the added benefit of the therapeutic properties of the essential oils.
· Air freshening
· Bathing
· Compresses
· In facial creams and body lotions
· Floral waters
· Foot and hand baths
· Hair care
· Jacuzzis
· Massage
· Saunas
· Showers
· Sitz bath
· Steam inhalations
· Vaporization / diffusing