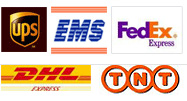 Rose Mary Oil
Rosemary is one of the evergreen shrubs that have several branches and ash-colored scaly bark with leathery, thick leaves. Its leaves are lustrous and dark green in color above, and white underneath. Friable loam soil in open sunny area is used for growing Rosemary. It also requires good drainage for growth as it may die where there are chances of water logging.
General Name:
Rose Mary Essential Oil
Botanical Name:
Rosmarinus Officinails
Method of Extraction:
Steam Distillation
Part of Plant Used:
Herb
Origin:
India, France
Application:
• Rosemary French Essential Oil is used in the production of cosmetics, often useful as a facial oil for very dry skin
• It controls secretion of extra oil from skin and helps in the most scalp problems, particularly dandruff and seborrhea.
Strength of Aroma:
Strong
Color:
Colorless to pale yellow liquid.
Blends Well With:
Basil, Cedar wood, Bergamot, Ginger, Lemon, Frankincense, Orange and Peppermint.
Aromatic Scent:
Fresh, strong, woody, balsamic, herbal minty scent.
History:
Historically, it was used in the hospitals to purify the air. It was also used by the Romans as incense and for air freshening. Mary sheltered the baby Jesus under the shadow of a rosemary bush according to the old stories.
Precautions:
Rosemary French Essential Oil is known for its non-toxic and non-sensitizing nature. It is not advisable for the people suffering from epilepsy or high blood pressure. It should be avoided during pregnancy since it is an emmenagogue.