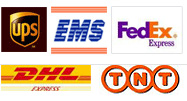 Tea Tree Oil
The Tea Tree is a small shrub having needle like leave. Many people also refer it as Ti-tree in domestic use. It generally grows up to 20 feet in height and grows naturally in marshy areas. However, it is now cultivated in plantations. The Tea tree is very robust. It gets ready to cut only after two years of its harvesting. Tea tree essential oil is derived by steam distillation method from the leaves of this tree.
General Name:
Tea Tree Essential Oil
Botanical Name:
Melaleuca Alternifolia
Method of Extraction:
Steam Distilled
Part of Plant Used:
Leaf
Origin:
Australia
Application:
Tea Tree essential oil is used as a powerful immune stimulant.
• It is used to fight all category of infectious organisms, including bacteria, fungi, and viruses.
• Tea tree essential oil is used in vapor therapy and is very useful in treating cold.
Strength of Aroma:
Medium
Color:
Colorless to pale yellow clear
Blends Well With:
Cinnamon, Clary sage, Clove, Geranium, Lavender, Lemon, Myrrh, Nutmeg, Rosewood, Rosemary and Thyme.
Aromatic Scent:
Fresh, antiseptic and medicinal scent. It also has characteristic mint and spice back-notes.
History:
Tea tree has significant importance in history, where it is widely used in the field of aromatherapy. In World War II, it was a valued product and was given to every soldier and sailor as a part of their first aid kit in order to treat infected wounds and infections.
Precautions:
Tea Tree essential oil may cause dermal sensitization in some people. It is not for internal combustion.