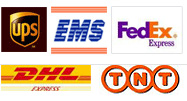 << Home << Eucalyptus Essential Oil
Eucalyptus Essential Oil
Eucalyptus Essential Oil
Eucalyptus Essential oil traditionally comes from the Blue Mallee tree which grows mainly in the Australian states of New South Wales and Victoria. This is a perennial tree with incredibly deep roots and tapering, elongated leaves. Near to the base, the bark is fibrous and very smooth. Young leaves have a frosted, glaucous look about them while the adult leaves are opaque and of a green/gray color.
General Name:
Eucalyptus Essential Oil
Botanical Name:
Eucalyptus globules
Method of Extraction:
Steam Distillation
Part of Plant Used:
Leave
Origin:
China
Application:
• Eucalyptus oil is used in pharmaceutical preparations to treat against cold, and influenza.
• It has the antibacterial effect on pathogenic bacteria in the respiratory tract.
• Eucalyptus oil also stimulates the immune system.
Strength of Aroma:
Sharp
Color:
Colorless to pale yellow liquid.
Blends Well With:
It blends well with pine, thyme, rosemary, lavender, marjoram, Cedarwood and lemon.
Aromatic Scent:
Eucalyptus essential oil has a soothing woody scent.
History:
China cultivates more than 70% of world trade. Eucalyptus oil has a history of wide application, as a pharmaceutical, antiseptic, repellent, flavoring, fragrance, and industrial uses.
Precautions:
It should be used in diluted state and avoided during pregnancy. It is advisable to avoid it during high blood pressure.