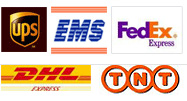 << Home << Rose Essential Oils
Rose Essential Oils
Rose Essential Oils
Rose essential oils--Rose flower is the most popular fragrant flower found in the world, and almost every human admires its aroma. Rose essential oil is steam distilled from the petals of the rose flowers, raw material.The fragrance of original rose essential oil is very authentic and no other synthetic or chemically formed compound can replace it.
General Name:

Botanical Name:

Method of Extraction:

Distillation

Part of Plant Used:

Petals

Origin:

China

Application:

Eczema, Depression, Stress, Poor circulation, Menstrual Problems

Strength of Aroma:

Strong

Color:

The color ranges from clear to a pale yellow or greenish tint.

Blends Well With:

It blends well with most oils, but particularly well with geranium, jasmine, clove and palmarosa.

Aromatic Scent:

Floral and sweet

History:

'Rosa' comes from the Greek 'roden' meaning 'red', as the ancient rose was thought to have been crimson.
Anicenna, the 10th century Persian physician, used the rose as his first plant to distill and a rose distillery existed in 1612 in Shiraz, Persia.

Precautions:

Non-toxic, non-irritant and non-sensitizing but should not be used during pregnancy.