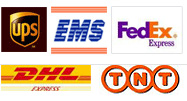 << Home << Rosehip Oil
Rosehip Oil
Rosehip Oil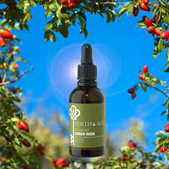 Product Name: Rosehip Oil
Product: Rose Hip Seed Oil
Description: clear oil, free from foreign matter and immiscible with water.
Appearance: Oily liquid.
Color: Yellow to pale yellow.
Acid Value Max.: 1.0 mg KOH/g oil
Peroxides Value Max.: 10 meq. O2/Kg
Iodine Value: 120 - 180
Cromatography
Palmitic: 1.5 – 4.5 %
Estearic: 1 - 3 %
Oleic: 6 - 18 %
Linoleic: 60 - 80 %
Linolenic: min. 9 %
Rosehip Carrier Oil is enriched with vitamin E and is extremely high in essential fatty acids and is known to help treat dry, irritated, weathered skin. "Extra Virgin" means that the oil is of the highest quality and is produced as a result a single, simple pressing. Extra Virgin Rosehip Oil is also suitable for treating burns, scars and stretch marks. There are some concerns that it can aggravate acne conditions.
It promotes healthy skin and, can be used to treat burns, sunburns, wrinkles, stretch marks and eczema. Rosehip Oil is becoming popular with massage therapists for its skin healing properties, though it is typically in dilution (10% recommended). It is highly recommended for use in cosmetics, hair and skin care. It is a key ingredient in creams, lotions, massage oil, face oil, and body oil to name a few. Rosehip Carrier Oil is considered a "drying oil" which means that it is quickly absorbed by the skin and does not leave an oily feel.
Benefits
Rosehip Seed Oil (Rosa Affinis Rubiginosa) contains Vitamin A, which helps to delay the effects of skin aging, assists with cell regeneration, and promotes collagen and elastin levels to increase. This results in firmer, smoother, and more youthful skin with greater elasticity. Rosehip seed oil also contains a high amount of essential fatty acids and Vitamin E, which further promotes healthy skin. In particular, it is rich in linoleic and linolenic acids, which are important skin nutrients.