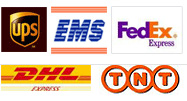 << Home << Cedarwood Essential Oil
Cedarwood Essential Oil
Cedarwood Essential Oil
Cedarwood Himalayan is a tall, green tree that grows up to 50 meter in height. It is mostly found around the slopes of Himalayas in northern India, Pakistan and Afghanistan. It is pale yellow green in color. The leaves are evergreen and needle-like shape. It has very strong and effective aroma. It is also known as Tibetan Cedarwood. It is made from the wood of the tree. Its powerful effect on mind and emotion encourages you in changing circumstances.
General Name:
Cedarwood Essential Oil
Botanical Name:
Cedarus Deodora
Method of Extraction:
Steam Distillation process
Part of Plant Used:
Wood
Origin:
India
Application:
• It is widely used to prevent depression.
• Cedarwood Himalayan acts as an effective antiseptic and stops infection.
• It strengthens the whole or specific parts of the body.
• It increases the urine flow from the body.
Strength of Aroma:
Strong
Color:
Pale Yellow to Green
Blends Well With:
Citrus, Rosemary, Eucalyptus and Many more.
Aromatic Scent:
It has a woody aroma with some camphoraceous smell.
History:
Cedar is a genus of coniferous trees. They are native to the mountains of westerns Himalayas and the Mediterranean region. They are thought to be related to Firs but molecular report supports a basal position in the family.
Precautions:
It should be avoided during pregnancy.