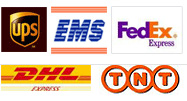 << Home << Cumin Seed
Cumin Seed
Cumin Seed
Originated from the Mediterranean area, cumin is a small annual herb. It grows up to a height of 50 cm. It has deep green, feather leaves and tiny white or pink flowers. The flowers are followed by small oblong seeds, which are used to extract Cumin essential oil by the stem distillation method. Cumin seeds are widely used in Indian subcontinent for regular culinary purpose. It is also considered as a very effective remedy to cure digestive issues.
General Name:
Cumin Seed
Botanical Name:
Cuminum Cyminum
Method of Extraction:
Steam Distilled
Part of Plant Used:
Seeds
Origin:
India
Application:
Cumin essential oil is warming oil and is used during muscular pains and osteoarthritis.
• It is very helpful in fighting digestive diseases, such as colic, dyspepsia, flatulence, bloating and indigestion.
• Cumin essential oil is also beneficial in
Strength of Aroma:
Medium
Color:
Colorless to pale yellowish gree
Blends Well With:
Angelica, Caraway, Lavender, Rosemary, Chamomile, and essential oils with an oriental flavor.
Aromatic Scent:
Spicy, penetrating scent.
History:
Known since the time of Bible, for its digestive properties Cumin essential oil is used by Egyptians to treat headaches. Pharisees used Cumin to pay their taxes and in Middle Ages, feudal lords paid serfs with Cumin for services rendered.
Precautions:
Cumin essential oil is photo-toxic and should not be directly exposed to sun. Avoid during pregnancy and with sensitive skin.