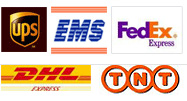 << Home << Curry Leaf Essential Oil
Curry Leaf Essential Oil
Curry Leaf Essential Oil
This pleasantly aromatic essential oil is derived from a small bush known as a Curry tree. It grows in vast numbers right across the Indian subcontinent, with the exception of the higher reaches of the Himalayas. It can be found as far as Burma in the East.
General Name:
Curry Leaf Essential Oil
Botanical Name:
Murraya Koenigi
Method of Extraction:
Steam Distillation
Part of Plant Used:
Leaves
Origin:
India
Application:
• Curry leaves are used to fight against diabetes and hair loss.
• It helps the skin maintain its natural pigmentation.
Strength of Aroma:
Medium
Color:
Colorless to pale yellow clear
Blends Well With:
ß-caryophyllene (2.6ppm), ß-gurjunene (1.9), ß-elemene (0.6), ß-phellandrene (0.5), ß-thujene (0.4), a-selinene (0.3), ß-bisabolene (0.3), furthermore limonene, ß-trans-ocimene and ß-cadinene (0.2ppm).
Aromatic Scent:
It has a sweet and spicy scent.
History:
Curry leaves have been used in India since ancient times, both for its essential oil benefits and for use in culinary applications. It was named after Lord Krishna.
Precautions:
Curry leaf essential oil should be avoided during pregnancy.