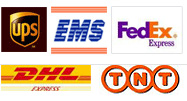 << Home << Cypress Essential Oil
Cypress Essential Oil
Cypress Essential Oil
The French Cypress is an evergreen, perennial, tree that reaches approximately 28m (80 feet) in height. The foliage is a rich, dark green, and it also has small flowers and round cones which contain seeds. The wood of the Cypress tree is very hard and is an attractive red/yellow color.
General Name:
Cypress Essential Oil
Botanical Name:
Cupressus Sempervirens
Method of Extraction:
Steam Distillation
Part of Plant Used:
Needles and Twigs
Origin:
Europe Mainly France
Application:
• Cypress oil has a calming and soothing effect on the irritable and stressed out person.
• It provides relief during excess fluids, such as nosebleeds, bleeding, heavy menstruation, heavy perspiration, cough and bronchitis, and fluid retention.
Strength of Aroma:
Medium
Color:
Very pale yellow to golden yello
Blends Well With:
It blends well with bergamot, fennel, lavender, lemon tea tree, lemon myrtle, Cedarwood, pine, orange, sandalwood, clary sage, marjoram, juniper, rose, jasmine, and cardamom.
Aromatic Scent:
Cypress oil has a woody, slightly spicy and refreshing masculine smell.
History:
The Phoenicians and Cretans used the wood for building ships and houses. Egyptians made sarcophagi from it and Greeks used it to carve statues of their gods. The Greek word 'Sempervirens', from which the botanical name is derived, means 'lives forever' and the tree also gave its name to the island of Cypress, where it used to be worshipped.
Precautions:
The oil is considered non-toxic, non-irritant, and non-sensitizing. However, it should be avoided during pregnancy.