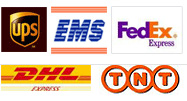 << Home << Calendula Herbal Oil
Calendula Herbal Oil
Calendula Herbal Oil
Calendula belongs to marigold family. Calendula Herbal Oil has powerful anti-inflammatory qualities and vulnerary properties. It is very effective in treating wounds, ulcers, bed sores, bruises, rashes eczema etc. Calendula massage oil has great healing, soothing and softening qualities which makes it a perfect choice to prepare carrier oil blends.
General Name:
Calendula Herbal Oil
Botanical Name:
Calendula officinalis
Method of Extraction:
Steam Distillation
Part of Plant Used:
Flowers
Origin:
India, Republic of Slovenia
Application:
• Calendula Herbal oil can be used in gastrointestinal troubles such as ulcerations, abdomen spasms, bowels, and diarrhea.
• It can be utilized to console cracked hands.
• Calendula Herbal oil's dilute tincture is very effective for injuries, twist.
Strength of Aroma:
Average
Color:
Caramel brown
Blends Well With:
It easily blends with bergamot, clove, cardamom, coriander, almond, apricot and other carries oils
Aromatic Scent:
The aroma is not sweet and smells like hops in beer.
History:
Calendula oil is being used since centuries for treating all types of skin problems. Its purpose was advantageously certificated during the United States Civil War. Doctors in the battleground apply calendula flowers on a big scale to treat injuries.
Precautions:
It is non-toxic, non-irritant and non-sensitizing.