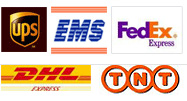 << Home << Cashew Nut Oil
Cashew Nut Oil
Cashew Nut Oil
Cashew nut oil is one of the popular dry fruits because of its taste and richness. It has high calorie value and is a good source of proteins. For extraction of cashew nut oil, Cashew nut kernels are pressed to extract an edible vegetable oil of excellent quality. It is almost required to process the cashew nut to produce oil by hand. It is because of the fact that the kernel of the cashew nut cannot be extracted by the normal crushing techniques. High unsaturated fatty acid and vitamin E content make cashew nut oil a valued ingredient in cosmetics.
General Name:
Cashew Nut Oil
Botanical Name:
Anacardium occidentale
Method of Extraction:
Cold Pressed
Part of Plant Used:
Seed
Origin:
Brazil, South East Asia
Application:
Cashew nut essential oil helps in increasing blood circulation and helps to tone the skin.
• It is widely used for improving the elasticity of the skin and used for production of anti-wrinkle creams.
• Used for hair care and dry skin care.
Strength of Aroma:
Mild
Color:
Pale yellow to golden yellow liq
Blends Well With:
testing testing tesing abhina
Aromatic Scent:
Dry and pleasant scent
History:
Cashews are originated from countries in equatorial South America. it migrated to through the East Indies to India by the Portuguese in the late 16th century from Brazil. From there it was introduced to Asia and Africa and later to Australia.
Precautions:
It is edible and non-toxic. However, it should be avoided by people allergic to nuts.