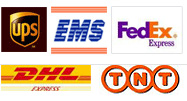 << Home << Castor USP Carrier Oil
Castor USP Carrier Oil
Castor USP Carrier Oil
Castor is a species of flowering plant in spurge family, Euphorbiaceae. It can attain a height of 12 meters with glossy leaves. The leaves are 15-45 centimeters long with 5-12 deep lobes with coarsely toothed segments. Castor seed is the primary source of castor oil which has wide variety of uses.
General Name:
Castor USP Carrier Oil
Botanical Name:
Ricinus Communis.
Method of Extraction:
Cold Pressed
Part of Plant Used:
Seeds
Origin:
Indian, Africa
Application:
• Castor carrier oil is widely used in massage therapy and aromatherapy.
• It has the ability to heal wounds and cure ailments.
• Used for decoration in parks.
Strength of Aroma:
Low
Color:
Pale yellow to golden yellow
Blends Well With:
It easily blends with apricot, lavender, clove, bergamot oils.
Aromatic Scent:
It has very small scent characteristic of most carrier oils
History:
Castor USP Carrier Oil obtained from Castor is native to the southeastern Mediterranean Basin, Eastern Africa, and India. It is widely found in tropical regions. It is also used for decoration in parks and other public places. It can grow well in cooler climates.
Precautions:
It is non-toxic and non-irritant. Should be avoided during pregnancy.