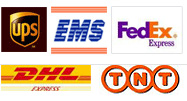 << Home << Chaulmogra Essential Oil
Chaulmogra Essential Oil
Chaulmogra Essential Oil
The Chaulmogra tree is mostly cultivated in the tropical areas of Malaysia and the Indian continent. The height of tree can grow up to 50 to 60 feet. It has big white flowers. Chaulmogra essential oil is extracted from the dry distillation of seeds. It has the powerful antibacterial acids, hydnocarpic and Chaulmogra.
General Name:
Chaulmogra Essential Oil
Botanical Name:
Hydnocarpus Laurifolia.
Method of Extraction:
Dry Distillation
Part of Plant Used:
Seeds
Origin:
India
Application:
• It is very useful in the treatment of skin diseases, rheumatism, eczema etc.
• It is effective if applied on open wounds and sores.
• It provides healing power against leprosy.
• Chaulmogra oil can be included in cream, lotion, balm, ointment, lip.
Strength of Aroma:
Average
Color:
Pale Yellow
Blends Well With:
It easily blends with lavender, tea and roman chamomile.
Aromatic Scent:
It has a strong, woody aroma.
History:
Chaulmogra oil is traditionally used to prepare medicine in India. In ancient time, it is used to treat leprosy, chronic skin diseases, wounds, and ulcers. In England, it is used as a remedy against lung tuberculosis.
Precautions:
It is non-toxic and non-sensitizing. However, it should be avoided during pregnancy.