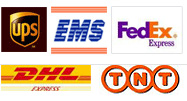 << Home << Cinnamon Organic Leaf Essential Oil
Cinnamon Organic Leaf Essential Oil
Cinnamon Organic Leaf Essential Oil
Cinnamon tree is originated from China and Vietnam. It is an evergreen plant that is now cultivated in many other regions. The Cinnamon tree has shiny and leathery green leaves. It bears white flowers and oval shaped berries that are purple in color. Cinnamon Organic leaf essential oil is extracted by steam distillation method from leaves of the Cinnamon tree and is different from Cinnamon bark oil.
General Name:
Cinnamon Organic Leaf Essential Oil
Botanical Name:
Cinnamomum zeylanicum
Method of Extraction:
Steam Distilled
Part of Plant Used:
Leaves
Origin:
Sri Lanka
Application:
Cinnamon Leaf essential oil can be used as a stimulant, antiseptic, antibiotic, and astringent.
• It is also used as carminative, emmenagogue, and anti-spasmodic.
• Cinnamon Leaf essential oil is a natural insect repellent.
Strength of Aroma:
Medium
Color:
Yellow to brownish yellow liqui
Blends Well With:
Cinnamon Leaf Oil blends well with any oil from the Citrus family, other spice oils (particularly Clove), as well as Lavender, Rosemary and Thyme.
Aromatic Scent:
Spicy, warm, clove - like smell.
History:
Cinnamon is used in China for medicinal purpose from 2700 B.C. Egyptians used this oil for foot massage and as a remedy for excessive bile. It is also used as sedative during birth.
Precautions:
Cinnamon essential oil is non-toxic. However, it can cause sensitivity with mucous membranes. It should always be used in proper dilution and avoided during pregnancy.