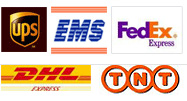 << Home << Citriodora Essential Oil
Citriodora Essential Oil
Citriodora Essential Oil
Citriodora Essential oil is produced from the eucalyptus leaves using traditional steam distillation method, which makes it very inexpensive. Its antibacterial property makes it a powerful antiseptic and used all over the world for relieving cold and cough. When exposed to air, it can form ozone.
General Name:
Citriodora Essential Oil
Botanical Name:
Eucalyptus Citriodora
Method of Extraction:
Steam Distillation
Part of Plant Used:
Leaf
Origin:
Madagascar
Application:
• Citriodora essential oil is used as an antiseptic
• It is used for treating cough, cold and other infections
• It can be used for gargling to cure sore throat infection.
• Citriodora essential oil can be used externally and can be applied to cuts.
Strength of Aroma:
Strong
Color:
Colorless to pale yellow
Blends Well With:
Eucalyptus citriodora, also known as lemon-scented Eucalyptus, is an elegant evergreen tree native to Australia and now wildly cultivated in various locations such as Egypt, Spain, India and South Africa.
Aromatic Scent:
Lemon-odour
History:
Citriodora essential oil has its native to Madagascar, Australia. However, it is now widely cultivated in various locations through out the world, including Egypt, Spain, India and South Africa.
Precautions:
Can have deleterious affect in body if used in large dosage and should be used with care.