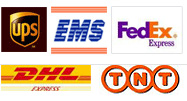 << Home << Citronella Oil
Citronella Oil
Citronella Oil
Citronella oil is a type of essential oil that is extracted from a type of resilient grass known as Cymbopogon nardus. It is approximately three meters in height and pale yellow in color. It is used as extensive source of perfumery chemicals, including soap, perfumery, and other flavoring industries through out the world.
General Name:
Citronella Oil
Botanical Name:
Cymbopogon nardus
Method of Extraction:
Steam Distilled
Part of Plant Used:
Leaf
Origin:
Sri Lanka
Application:
• Citronella essential oil is used as an insect repellent.
• It is credited with therapeutic properties and can be used as antiseptic, deodorant, parasite and stimulant.
• Citronella oil is used with Cedarwood to produce natural insect repellent.
Strength of Aroma:
Light
Color:
Pale yellow to yellowish brown l
Blends Well With:
Citronella essential oil blends well with most of the oils and specifically with Bergamot, Bitter Orange, Cedarwood, Geranium, Lemon, Orange, Lavender and Pine.
Aromatic Scent:
Lemon Citrus, though softer then actual lemon
History:
Citronella essential oil was originated from Mana Grass in Sri Lanka. It was used as the primary insect repellent before the introduction of DDT. In recent days there is an increase in its usage to avoid the health hazards associated with other insect repellents.
Precautions:
Citronella essential oil can cause skin irritation and should be avoided during pregnancy.