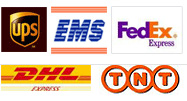 << Home << Clove Leaf Essential Oil
Clove Leaf Essential Oil
Clove Leaf Essential Oil
Clove leaf essential oil is derived from a tree names as Syzgium aromaticum plant which grows approximately 12 meters or 36 feet in height. It is steam distilled from the leaf of this plant. The oil is used by adulterating it with fixed oil, Pimento Oil and Cpoaib oil.
General Name:
Clove Leaf Essential Oil
Botanical Name:
Syzgium Aromaticum L
Method of Extraction:
Steam Distillation
Part of Plant Used:
Leaves
Origin:
India
Application:
• Clove Leaf Essential Oil is beneficial to cure skin irritations
• It is used to cure digestive issues and bad breath
• Clove leaf oil is often substituted for clove bud oil
• It is used in manufacturing of soap and candle.
Strength of Aroma:
Medium
Color:
Yellow to clear pale yellow
Blends Well With:
Clove leaf oil blends well with Rose, Begamot, Bay,Lavender, Clary Sage, Ylang-ylang, and other spice and citrus oils.
Aromatic Scent:
Characteristic clove smell, sharper than Clove bud with woody tones.
History:
Derived from the Latin word clavus, which means nail, the clove bud is named so since its shaft and head resembles actual nail. During 16th and 17th century cloves were among the most precious items of Europe and were worth more then real gold in weight.
Precautions:
Clove leaf oil can cause sensitization if used in high amount. It should be used with proper dilution and avoided during pregnancy.