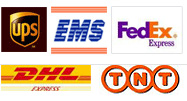 << Home << Coriander Essential Oil
Coriander Essential Oil
Coriander Essential Oil
Coriander essential oil is an annual/biennial plant that is native to Morocco. It grows up to 1 meter in height. It have fine, feathery leaves and pinkish-white flowers. The brownish seeds have an unpleasant smell before they are ripen to have their spicy aroma. Seeds are round, hard and born in pairs. Seeds cannot be separated. Coriander leaves are used in India to garnish curries and other food items. Powdered coriander seeds is one of the major spice for curries in India. The Oleoresin has a strong aroma of coriander.
General Name:
Coriander Essential Oil
Botanical Name:
Coriandrum Sativum
Method of Extraction:
Steam Distilled
Part of Plant Used:
Seeds
Origin:
India
Application:
Coriander essential oil is very effective to refresh and awake the mind.
• It can offer relief from migraine pain, nervous weakness and tension.
• In some cases, Coriander essential oil is also found effective in combating colds and flu.
Strength of Aroma:
Medium
Color:
Colorless to pale yellow clear
Blends Well With:
Coriander Oil blends particularly well with Bergamot, Cinnamon, Ginger, Grapefruit, Lemon, Neroli and Orange.
Aromatic Scent:
Sweet, spicy, slightly fruity, herbaceous warm smell
History:
Romans and Greeks used Coriander seeds to flavor their wines. Egyptians used it as an aphrodisiac and Indians used it for cooking. The Carmelite order in France used Coriander seeds in their 17th century eau de toilette.
Precautions:
Avoid use during pregnancy.