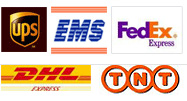 << Home << Coriander Oil Indian
Coriander Oil Indian
Coriander Oil Indian
Coriander oil Indian is derived from Coriandrum sativum, which grows up to 1 meter in height. The tree contains pinkish/white flowers and sparse, fine and feathery leaves. It bears mass of green round seeds that turn brown over time. These seeds are egg-shaped and borne in pairs that cannot be separated. These seeds are widely used in India for cooking.
General Name:
Coriander Oil Indian
Botanical Name:
Coriandrum Sativum
Method of Extraction:
Steam Distillation
Part of Plant Used:
Seeds
Origin:
India
Application:
• Coriander essential oil can be used as an analgesic , antispasmodic and in deodorants
• It is used in fungicides, stimulant
• It has stomachic properties and help to cure digestive disorders
• Coriander oil is helpful to cure rheumatism, arthritis.
Strength of Aroma:
Medium and believed to improve with age
Color:
Colorless to pale yellow clear
Blends Well With:
Coriander Oil blends well with Bergamot, Ginger, Grapefruit, Cinnamon, Lemon, and Orange.
Aromatic Scent:
Sweet, spicy, herbaceous and slightly fruity smell.
History:
Coriander is widely used in India as a major spice during cooking. It is used by Egyptians as an aphrodisiac and by Roman and Greeks to flavor their wines. During 17th century coriander seeds are used in France in toiletries.
Precautions:
Should be avoided during pregnancy.