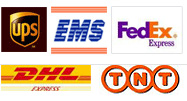 << Home << Croton Oil
Croton Oil
Croton Oil
Croton oil is prepared from the seeds of croton tiglium. It belongs to Euphorbiales family. It is an important source of the organic compound phorbol. Some studies show that it can be used against cancer. A single drop of croton oil leads to abdominal pain and diarrhea.
General Name:
Croton Oil
Botanical Name:
Croton Tiglium Linn.
Method of Extraction:
Cold Pressed
Part of Plant Used:
Seeds
Origin:
India
Application:
• Croton oil is used as a liniment.
• It also acts as a counter-irritant.
• Croton oil is used to treat constipation.
Strength of Aroma:
Medium
Color:
Yellow to light brown
Blends Well With:
blends with patchouli, lavender, rosemary, and tea tree oils.
Aromatic Scent:
It has an acrid and unpleasant aroma.
History:
The ancient Chinese were introduced croton oil as a medicine. In the late 16th century, European merchants brought the oil to Europe from the east. Its main uses were as a purgative and counter-irritant. During 1920s, phenol-croton oil peels became a popular skin-care fad.
Precautions:
It is advised to take a very small dose of croton oil as it is toxic. An overdose may be harmful. Children and pregnant women should avoid the use of croton oil.