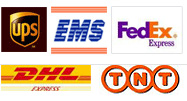 << Home << Cubeb Oil
Cubeb Oil
Cubeb Oil
Cubeb oil is derived from the small and attractive Litsea Cubeba plant. This is a small, brightly colored bush found mostly in tropical areas. The vibrant green leaves produce a pleasant, lemon odor. Small fruits that resemble peppers are used to extract Cubeb essential oil.
General Name:
Cubeb Oil
Botanical Name:
Litsae Cubeba
Method of Extraction:
Steam Distillation
Part of Plant Used:
Fruit
Origin:
India and China
Application:
• Cubeb Essential Oil has calming properties and used during stress and hypertension.
• It has anti-inflammatory property that makes it suitable for various uses.
• It is widely used as astringent and antiseptic.
Strength of Aroma:
Medium
Color:
Pale yellow to yellow transparen
Blends Well With:
Basil, Bergamot, Ginger,Geranium, Jasmine, Rose, Rosemary, and Ylang-ylang.
Aromatic Scent:
Crisp, citrus smell
History:
Cubeb oil has been widely used across Asia for decades, and is extremely popular in Taiwan and Japan. Its therapeutic qualities are greatly respected and it is used for everything from hypertension to antiseptic.
Precautions:
Litsea Cubeba Essential Oil is a possible skin irritant. Avoid use during pregnancy.