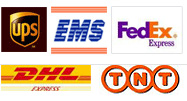 << Home << Cucumber Oil
Cucumber Oil
Cucumber Oil
Cucumber oil has a fresh and crisp fragrance. It is extracted from the fruit of cucumber which is already known for its cooling effect. It is a rich source of proteolytic enzymes, vitamins like B1 and C. Because of its nice effect on eyes and skin, cucumber oil is used for healing the facial problems such as formation or detoxification of skin.
General Name:
Cucumber Oil
Botanical Name:
Cucumis Sativus
Method of Extraction:
Cold Pressed
Part of Plant Used:
Seed
Origin:
India
Application:
Wide use in the manufacturing of soaps
• It is also used in aromatherapy due to its mild and soothing scent
• Used as an excellent product for all the skin types, it is very nourishing and rich in vitamin C and proteins
• Also used for manufacturing.
Strength of Aroma:
Medium
Color:
soft violet and musk
Blends Well With:
olive oil, cucumber juice
Aromatic Scent:
Mild scent of carrier oils
History:
Cucumber was originated in India and Egypt thousands of years ago. Its usages in those times were also the similar, such as de-stressing eyes and providing the soothing and cooling effect on the facial skin.
Precautions:
Should be avoided during pregnancy. Not recommended for child below the age of 3.