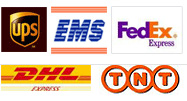 << Home << Cypriol Essential Oil
Cypriol Essential Oil
Cypriol Essential Oil
Cypriol Essential oil comes from the distilled roots of short and aromatic grass that is grown throughout India. The delicate and extremely pleasant flowers are also used on essential oils and perfumery.
General Name:
Cypriol Essential Oil
Botanical Name:
Cyperus Scariosus
Method of Extraction:
Steam Distillation
Part of Plant Used:
Flowers
Origin:
India
Application:
• Cypriol oil is often used as an ingredient in perfumes.
• It is used to manufacture soaps, medicines and incense sticks.
• It can also be used as insect repellant.
Strength of Aroma:
Medium
Color:
Dark amber to light brown viscou
Blends Well With:
It easily blends with bergamot, clary sage, labdanum and patchouli.
Aromatic Scent:
It has a spicy, woody scent
History:
In ancient times, Cypriol oil is used to scent clothing and as a medicine against digestive problems.
Precautions:
Always dilute to 5% of less before using on skin.