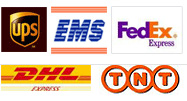 << Home << Dill Seed Oil
Dill Seed Oil
Dill Seed Oil
Dill is one of the plants in the Umbelliferae (parsley) family. Its plant has yellow inflorescent flowers that appear in the summer season. Its maximum height reaches up to three feet.
General Name:
Dill Seed Oil
Botanical Name:
Anethum Sawa
Method of Extraction:
Steam Distallation
Part of Plant Used:
Seed
Origin:
India
Application:
• Wide use in the manufacturing of medicines
• It is also used in aromatherapy due to its revitalizing, re-energizing effect.
• Used as an excellent product for restoring, purifying, balancing and stimulating from a stressed mental state.
Strength of Aroma:
Medium
Color:
Colorless to pale yellow clear
Blends Well With:
other spice oils, Elemi, Mint, and Caraway
Aromatic Scent:
fresh, herbaceous scent that is gentle, warm and spicy.
History:
Dills seeds were known to be useful for curbing the appetite during the church services by the early Americans. The word, Dill, is originated from the Norse word Dilla, means, lull, related to the carminative properties of the dill seed herb.
Precautions:
Should be avoided during pregnancy.