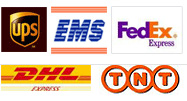 << Home << Grapefruit Essential Oil
Grapefruit Essential Oil
Grapefruit Essential Oil
The tall and rangy grapefruit tree was originally grown in, Asia but it is now widely grown and harvested in France, Israel, Brazil and the United States, France. The tree itself has glossy leaves and can grow up to 10 meters (30 feet) in height. Both white and pink varieties of Grapefruit produce grapefruit essential oil and there is very little difference between them.
General Name:
Grapefruit Essential Oil
Botanical Name:
Citrus Racemosa
Method of Extraction:
Cold Presses
Part of Plant Used:
Peel of Grapefruit
Origin:
France
Application:
• Grapefruit oil contains vitamin C which is very much useful for our immune system
• It provides protection against colds, coughs, and flu.
• It has the diuretic properties.
• Grapefruit oil helps fight against stress and depression.
Strength of Aroma:
Medium
Color:
Pale yellow to greenish yellow
Blends Well With:
It easily blends with other members of citrus family such as rosemary, cypress, lavender, geranium, cardamom, and other spice oils.
Aromatic Scent:
It has a fresh, sweet, fruity smell.
History:
The grapefruit tree was native to Asia but it is now widely cultivated and harvested in the United States, France, Brazil, and Israel.
Precautions:
Grapefruit oil can cause photosensitivity. It should be avoided during pregnancy.