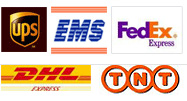 << Home << Frankincense Oil
Frankincense Oil
Frankincense Oil
The small tree that is used to extract Frankincense oil traditionally grows in the Middle East. It has an abundance of pinnacle shaped leaves and the pretty flowers are either pale pink or white. When the bark of the tree is cut, the resin presents itself in the form of a milky colored liquid which is sticky and attempts to heal the wound. It is through the distillation of this resin that we get the extremely precious Frankincense oil.
General Name:
Frankincense Oil
Botanical Name:
Boswellia Frereana
Method of Extraction:
Steam Distillation
Part of Plant Used:
Resin
Origin:
India
Application:
• Because of therapeutic properties present in Frankincense Essential oil it can be used as an antiseptic, astringent, carminative, diuretic, sedative, tonic and expectorant.
• Frankincense essential oil can also proven to be helpful in rejuvenating.
Strength of Aroma:
Medium
Color:
Colorless to pale yellow clear
Blends Well With:
Basil, Bergamot, Cardamom, Chamomile, Cinnamon, Clary Sage, Geranium, Ginger, Myrrh and Vanilla
Aromatic Scent:
Earthy scent or ground aroma
History:
The name Frankincense is synonymous with biblical times, being one of the gifts that the three kings presented to the baby Jesus upon his birth. The ancient Egyptians used Frankincense during religious ceremonies and it was widely used as incense by the Romans and the ancient Greeks.
Precautions:
Frankincense Essential Oil is non-toxic, non-irritant and non-sensitizing. Avoid use during pregnancy.