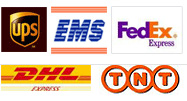 << Home << Fir Needle Oil
Fir Needle Oil
Fir Needle Oil
Fir Needle Oil is extracted through steam distillation from the needles of the Pine trees of Russia. These statuesque, green trees grow freely and there is such a glut of them they are also used across the globe as Christmas trees.
General Name:
Fir Needle Oil
Botanical Name:
Abies Siberica
Method of Extraction:
Steam Distillation
Part of Plant Used:
Needles
Origin:
Russia
Application:
• Fir Needle Oil is used to cure arthritis, bronchitis, muscle aches, rheumatism and sinusitis.
• It is found to be helpful in colds, cough, and flu.
• It is widely used by men as it is believed to bring out the masculine attributes in men's fragra
Strength of Aroma:
Strong
Color:
Colorless to pale yellow clear
Blends Well With:
Pine, Cedarwood, Lavender, Spruce, Benzoin, and Rosemary.
Aromatic Scent:
Woody, Earthy, Sweet scent
History:
Fir Needle oil has been used for centuries and the first users believed the tree to have many healing properties. The Needles were crushed and made into poultices which were then used to treat infections and wounds. The needles were often boiled and the liquid drunk as an aid to respiratory problems.
Precautions:
Fir Needle oil is non-toxic, non-irritant and non-sensitizing. If used in concentrated form it can cause irritation to eyes. Avoid use during pregnancy.