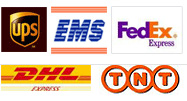 << Home << Onion Essential Oil
Onion Essential Oil
Onion Essential Oil
Onion essential oil is derived from a perennial or biennial herb. The herb grows up to three feet in height and has hollow flowers. It has flowering stem and a fleshy bulb. Onions are generally of two types, red and white. Onion essential oil is generally produced from red onion in countries like France, Germany, and Egypt.
General Name:
Onion Essential Oil
Botanical Name:
Allium Cepa
Method of Extraction:
Steam Distilled
Part of Plant Used:
Bulbs
Origin:
Germany
Application:
Onion essential oil can correct correcting glandular imbalance and weight problems.
• It can also improve lymphatic drainage that is main cause of edema and puffiness.
• Onion essential oil is very helpful in combating cold and flu.
Strength of Aroma:
Strong
Color:
Yellow to golden brown liquid.
Blends Well With:
Allyl disulfide, allyl mercaptan
Aromatic Scent:
Strong, unpleasant, sulphuraceous odor.
History:
Although onions are being used since ages, nothing much is really known about its traditional usage.
Precautions:
Onion essential oil is generally non-toxic, non-irritant. However, it can cause possible sensitization in some. Avoid use during pregnancy.