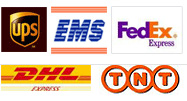 << Home << Mandarin Oil
Mandarin Oil
Mandarin Oil
The Mandarin is a small tree that grows up to 20 feet in height. It bears small orange like fruits and fragrant flowers. The tree grows throughout the year and has small glossy leaves. The tree is native to china and is brought to Europe and USA in 19th century where it is known as Tangerine. Mandarin essential oil is extracted from the outer peel of the fruit using cold pressed extraction method. The oil is widely used in aromatherapy.
General Name:
Mandarin Oil
Botanical Name:
Citrus Reticulata
Method of Extraction:
Cold Pressed
Part of Plant Used:
Peel
Origin:
China
Application:
Mandarin essential oil helps in increasing blood circulation and helps to tone the skin.
• It is widely used among French for curing nervous tension and irritability.
• It is also used to encourage sleep among children.
Strength of Aroma:
Medium
Color:
Greenish Orange
Blends Well With:
Orange, Rosewood, Frankincense, Lavender, Tea Tree, Eucalyptus, Basil, Thyme, Clary Sage, Cypress, Elemi, Chamomile, and spices like Nutmeg or Cardamom.
Aromatic Scent:
Citrus scent
History:
Mandarin is originated in china. Mandarin fruit was offered as a traditional gift to Mandarins and thus got its name. Tangerine and Mandarin are two different names for the same fruit. It is called as Mandarin in Europe while as Tangerine in America.
Precautions:
Avoid using the oil in high concentration and dilute well before use.