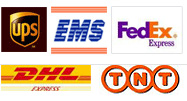 << Home << Marjoram Oil
Marjoram Oil
Marjoram Oil
Marjoram essential oil is derived from a perennial herb that grows up to 60 feet in height. It is similar to Oregano and therefore given the name Sweet Marjoram and Knotted Marjoram to distinguish it from Oregano. The herb is aromatic, which is green and dry and is used for culinary purpose. The top of the plant is cut and is dried in shade before using it. The Marjoram essential oil is produced by steam distillation of flowery leaves that is yellowish in color.
General Name:
Marjoram Oil
Botanical Name:
Thymus Mastichina
Method of Extraction:
Steam Distilled
Part of Plant Used:
Flowers and Leaves
Origin:
Spain
Application:
Marjoram essential oil gives relief to tired and aching muscle.
• It is also used as a relaxant or sedative.
• Marjoram essential oil is also used as an antiseptic, antispasmodic, and anti-fungal agent.
• It has comforting, restoring, soothing.
Strength of Aroma:
Medium
Color:
Pale yellow liquid.
Blends Well With:
Orange, Rosewood, Frankincense, Lavender, Tea Tree, Eucalyptus, Basil, Thyme, Clary Sage, Cypress, Elemi, Chamomile, and spices like Nutmeg or Cardamom.
Aromatic Scent:
Spicy, warm, herbaceous odor.
History:
Marjoram is originated in Spain and is often confused with Oregano in middle-eastern countries. It is indigenous to Mediterranean area and was considered as symbol of happiness by Greeks and Romans. It is wild growing thyme and often referred as Wild Marjoram.
Precautions:
Marjoram essential oil is generally safe to use and is non-toxic, non-irritating and non-sensitizing. Avoid use during pregnancy.