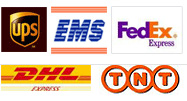 << Home << Mace Oil
Mace Oil
Mace Oil
Originated from Spain, the Mace tree may grow to a height of about 20 meters or 65 feet. This tree has a long life and start yielding only after 8 years of its growth. They reach their prime age in 25 years and keep yielding fruit for 60 years and even longer. The nutmeg fruit is similar to peach in appearance. When the fruit is fully grown, it is divided into two, exposing a crimson-colored covering. This is the vibrant red colored seed husk which is used for extraction of Mace essential oil.
General Name:
Mace Oil
Botanical Name:
Myristica Fragrans
Method of Extraction:
Steam Distilled
Part of Plant Used:
Husk
Origin:
Spain
Application:
Mace essential oil is used as an analgesic, and anti-emetic.
• It is also used as an antioxidant, antiseptic, antispasmodic, and aphrodisiac.
• Mace essential oil is used since ages as carminative, and emmenagogue.
Strength of Aroma:
Medium
Color:
Pale yellow to brownish yellow
Blends Well With:
Lavandin, Peru Balsam, Orange Sweet, Bay Leaf, Geranium, Clary Sage, Lime, Petitgrain, Mandarin, Rosemary, and Coriander.
Aromatic Scent:
Medium and spicy scent
History:
Mace essential oil is similar to nutmeg, and has a history of being used along with nutmeg. It was originated in Spain and has high value in European market where it was widely used in combating digestive issues and fevers.
Precautions:
If taken in large doses, Mace essential oil can be toxic and may lead to nausea. Avoid during pregnancy.