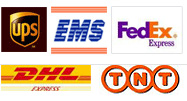 << Home << Pomegranate Oil
Pomegranate Oil
Pomegranate Oil
The pomegranate is produced in hilly regions from Iran through to the Himalayas in northern India. The pomegranate plant is a small tree or a neat and rounded shrub. This has a growth of up to 12 to 16 feet. There exist the dwarf varieties of pomegranate as well. The trunk of pomegranate oil is covered by bark that is red brown in color. It has stiff, spiny and angular branches.
General Name:
Pomegranate Essential Oil
Botanical Name:
Punica Grantum
Method of Extraction:
Cold Pressed
Part of Plant Used:
Seed
Origin:
India
Application:
It is used in manufacturing of soap and other skin care products.
• It is often used as a face oil
• It is used as moisturizer and nourishes dry skin types.
Strength of Aroma:
Medium
Color:
Pale yellow to yellow liquid
Blends Well With:
Most of the other carrier oils
Aromatic Scent:
Typical and Characteristic of Carrier Oils
History:
It was cultivated and naturalized over the Mediterranean region since ancient times.
Precautions:
Pomegranate oil can cause abortion and should be avoided during pregnancy.