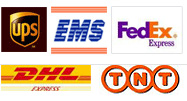 << Home << Pumpkin Seed Oil
Pumpkin Seed Oil
Pumpkin Seed Oil
Pumpkins have very versatile usages in cooking. Almost all the parts of pumpkins, such as fleshy shell, seeds, even the flowers are edible. Pumpkins fruits have a huge range in the size and weight. They may vary from less than a pound to more than 1000 pounds in weight. Pumpkins have both, male and female flowers on the same plant. Pumpkin fruits vary in shapes, sizes, weights, and even color. Pumpkins are grown in almost all the countries in the world. It is one of the most popular crops in America. Pumpkin seeds are small, green and flat in shape. The seeds of pumpkin are also edible.
General Name:
Pumpkin Seed Oil
Botanical Name:
Cucurbita Pepo
Method of Extraction:
Cold Pressed
Part of Plant Used:
Seed
Origin:
North America
Application:
It is often used as massage oil.
• It is also used in aromatherapy
• It is used for mixing with other oils for cooking.
• Used as salad dressing
• Used in medicine for prostate, blood and nerve problems.
Strength of Aroma:
Strong
Color:
Dark green oily liquid.
Blends Well With:
Most of the other carrier oils
Aromatic Scent:
Distinct robust nut scent
History:
Pumpkin's origin is not known authoritatively. Pumpkins are believed to have been originated in North America. Pumpkin seeds' oldest evidence dates between 7000 and 500 B.C. were found in Mexico.
Precautions:
It can cause hormonal changes and should be avoided during pregnancy and for infants.