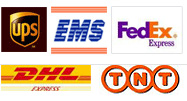 Valerian Root Oil
Native to Europe, North America, Valerian Officinalis is also found in northern part of Asia. One can find as high as 150 different species of this genus. This tree is widely grown throughout the temperate zones. Both root and rhizomes of Valerian are valued for their healing properties.
General Name:
Valerian Root Oil
Botanical Name:
Valeriana Fauriei
Method of Extraction:
Solvent Extraction
Part of Plant Used:
Root
Origin:
India
Application:
Valerian Root essential oil is used to combat insomnia, nervousness, restlessness, tension, agitation,
• It is also used to treat headaches caused as the result of nervous tension, and panic attacks.
• It has also been used for treating muscle spasms.
Strength of Aroma:
Medium
Color:
Brown to reddish brown viscous
Blends Well With:
Patchouli, Pine, Lavender, Cedar wood, Mandarin, Petit grain, Rosemary.
Aromatic Scent:
Earthy, Slightly sweet scent
History:
Valerian Root essential oil has been used as sedatives since a long time and now widely gaining popularity as a natural alternative for that.
Precautions:
Valerian Root essential oil should be avoided during pregnancy. If diluted, it is non-toxic and non-irritant, but can cause lethargy and skin irritation if used in high doses.