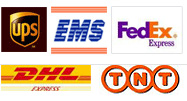 Vetiver Oil
Vetiver essential oil is derived from the white root of grass (Vetiveria Zizanoides) by solvent extraction method. This grass is used in India and Sri Lanka for the creation of woven matting. It is believed to have calming effect and often used to get rid from stress.
General Name:
Vetiver Oil
Botanical Name:
Vetiveria Zizanoides
Method of Extraction:
Solvent Extraction
Part of Plant Used:
Root
Origin:
India
Application:
Vetiver essential oil is used to obtain a relaxing and comforting mood.
• It is used in perfumery industry.
• Vetiver essential oil is also used in aromatherapy applications.
Strength of Aroma:
Strong
Color:
Brown to reddish brown viscous
Blends Well With:
Cedar wood, Chamomile, Frankincense, Ginger, Jasmine, Juniper, Lavender, Lemongrass, Patchouli, Rose, Sandalwood, Spikenard, Vanilla, and Ylang-ylang.
Aromatic Scent:
Tones of earthy, woody scent
History:
Vetiver essential oil is known as the "oil of tranquility" in India and Sri Lanka. It is directly applied on human body and it is used as relaxing and comforting oil.
Precautions:
No known toxicity. Avoid high concentration in pregnancy.