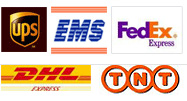 Wheat Germ Oil
Wheatgerm Carrier Oil is one of the richest carrier oils in vitamins A, B, D, and E, Proteins and Lecithin. It is also an anti-oxidant. Wheatgerm carrier oil is used for extending the shelf life of other carrier oils as well. This oil sometimes may appear cloudy too, because it contains natural sediments of the oil. Sometimes, it is subsequently passed through filters for removal of sediments; otherwise too, it is good in use. For best results, it is recommended for use in dilution by addition of other carrier oils.
General Name:
Wheat Germ Oil
Botanical Name:
Triticum vulgare
Method of Extraction:
Cold Pressed
Part of Plant Used:
Plant
Origin:
USA
Application:
It can be added to other carrier oils in order to extend their storage life.
• It is also used in aromatherapy
• Used in cooking and contains high content of vitamin E.
Strength of Aroma:
Strong
Color:
Golden yellow to amber brown liq
Blends Well With:
Other carrier oils
Aromatic Scent:
Distinct, earthy and pleasant aroma
History:
Various researches had been carried by scientists regarding octacosanol present in Wheat germ oil. Octacosanol is a 28 carbon long-chain saturated primary alcohol generally found in vegetable oil and abundant on green blades of wheat. Various scientific properties in Octacosanol have made Wheat germ oil, an important oil meant for scientific research.
Precautions:
The oil should be kept refrigerated in air-tight containers to avoid oxidation.