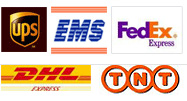 Winter Green Oil
Wintergreen essential oil is extracted from the leaves of wintergreen herb. Wintergreen is a small herb which has slender stems, leathery serrated leaves. It has growth of up to 15 cm and has white flowers and fleshy scarlet berries. The main chemical component of wintergreen essential oil is Methyl salicylate.
General Name:
Winter Green Oil
Botanical Name:
Gaultheria Procumdens
Method of Extraction:
Steam
Part of Plant Used:
Leaf
Origin:
India
Application:
It is often used a pain reliever
• It is also used as a moisturizer and is added to lotions for moisturizing effect
• It is used for speeding up the healing of skin related problems.
Strength of Aroma:
Strong
Color:
Colorless to pale yellow clear l
Blends Well With:
Ylang-ylang, Peppermint, Marjoram Sweet, Lavender, Birch and Vanilla
Aromatic Scent:
Sweet minty scent
History:
Wintergreen Essential Oil has been used for centuries as a medicine and a pain relieving substance in India. Native Americans used to brew a tea from the wintergreen leaves to cure rheumatic symptoms, fever, headache, sore throat and various aches and pains.
Precautions:
May sensitize the skin and should be diluted before use on skin directly. People who are allergic to Aspirin should not use this oil. Also, it should not be used by pregnant women.