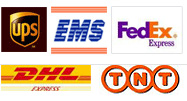 Worm Wood Oil
Worm wood essential oil is extracted by steam distillation method from the leaves and twigs of a perennial herb. This herb grows up to a height of 1.5 meters or 5 feet. It has a whitish stem and silvery-green divided leaves.The leaves are covered with silky, fine hairs and bear pale yellow flower. Wormwood (Artemisia scoparia)/ is often confused with a similar herb, Absinthe (Artemisia absinthium).
General Name:
Worm Wood Oil
Botanical Name:
Artemisia Annua
Method of Extraction:
Steam Distilled
Part of Plant Used:
Leaves and Twigs
Origin:
China
Application:
wormwood essential oil is used for the treatment of jaundice and hepatitis.
• It is also helpful in treating the inflammation of the gall bladder.
• Wormwood essential oil is also used as an antipyretic, antiseptic, cholagogue, diuretic and vasodil.
Strength of Aroma:
Medium
Color:
Pale to dark yellow liquid
Blends Well With:
Jasmine, lavender, oak moss and orange
Aromatic Scent:
It is considered to be aromatic.
History:
Wormwood essential oil was originated from Asia. The oil is believed to posses toxic components but is used in Asian countries for treating jaundice and hepatitis since a very long time.
Precautions:
Wormwood essential oil is a toxin, neurotoxin and an abortifacient. It should not be used during pregnancy.