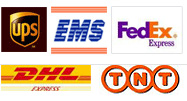 << Home << Fennel Sweet Oil
Fennel Sweet Oil
Fennel Sweet Oil
Fennel Sweet oil is extracted through steam distillation from the seed of the Fennel herb. This is a perennial herb which is native to parts of southern Europe and the area around the Mediterranean Sea. It can grow up to a height of 1.5 meters and the flowers are bright, vibrant Yellow.
General Name:
Fennel Sweet oil
Botanical Name:
Foeniculum Vulgare Amara
Method of Extraction:
Steam Distillation
Part of Plant Used:
Seeds
Origin:
Spain
Application:
• Fennel Sweet Oil is used as an antiseptic, antispasmodic, carminative and depurative.
• It is used as expectorant, laxative, stimulant, and splenic.
• Fennel seed oil is also used as stomachic and a vermifuge.
Strength of Aroma:
Medium
Color:
Clear to pale yellow liquid
Blends Well With:
Bergamot, Lavender, Rose and Frankincense
Aromatic Scent:
Spicy, woodsy scent
History:
The Fennel herb has been around since ancient times, and was originally thought to encourage courage, strength and longevity. It was highly valued by the Romans as a cure for digestive problems, whilst the ancient Greeks used the herb as a means to losing weight.
Precautions:
Dilute well before use to avoid skin irritation . Avoid use during pregnancy.