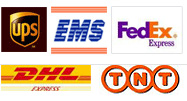 << Home << Gaultheria Oil
Gaultheria Oil
Gaultheria Oil
Gaultheria oil is actually derived from a small, evergreen herb known commonly as Wintergreen. This grows to a maximum of 15cm, or 6 inches, in height. The stems are very slim and the leaves have a leathery texture and serrated edges. The white flowers are droopy and the fleshy berries a deep scarlet.
General Name:
Gaultheria oil
Botanical Name:
Gaultheria Procumbens
Method of Extraction:
Steam Distillation
Part of Plant Used:
Leaves
Origin:
India
Application:
• Gaultheria Oil has long been used as a pain reliever.
• It is also used in formulas to ease respiratory and sinus issues.
• The commercial grade variety is best suited for manufacturing purposes rather than for therapeutic use.
Strength of Aroma:
Strong
Color:
Colorless to pale yellow clear
Blends Well With:
Ylang-ylang, Marjoram Sweet , Peppermint, Lavender, Birch and Vanilla
Aromatic Scent:
Strong mint candy flavor
History:
Native American Indians used to chew the Wintergreen herb to increase their lung capacity and aid the healing of respiratory ailments. Early settlers chewed Wintergreen as a cure for toothache and to prevent further tooth decay.
Precautions:
Avoid use if pregnant or have kidney or liver disease.