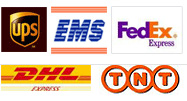 << Home << Ginger Grass Oil
Ginger Grass Oil
Ginger Grass Oil
The perennial Ginger Grass is an herbaceous plant, which has long, elegant stems. Each of these has a terminal flowering top. It is a very fragrant grass and it is the grass itself that is the source of the essential oil. The grass originated in France but there are now vast Ginger grass plains in North America.
General Name:
Ginger Grass Oil
Botanical Name:
Cympopogan Martini Var Sofia
Method of Extraction:
Steam Distillation
Part of Plant Used:
Grass
Origin:
France
Application:
• Ginger Grass oil helps in increasing the blood flow circulation.
• It is helpful in calming and reduction of stress.
• Ginger Grass oil is also believed to be a mood uplifting, euphoric and aphrodisiac oil.
Strength of Aroma:
Medium
Color:
Yellow to light brown liquid
Blends Well With:
Cananga, Geranium, Sandalwood, Cedarwood Rosewood, and other essential oils that are floral in nature.
Aromatic Scent:
Sharp, green scent with pepper and lemon undertones
History:
Ginger grass was first distilled way back in the 18th century and its popularity has barely diminished. It was first used to improve circulation and blood flow and to eliminate stress. It is still used by aromatherapists to treat both these conditions.
Precautions:
Ginger Grass oil can cause skin irritation in sensitive skin. Should be used in dilution. Avoid use during pregnancy.