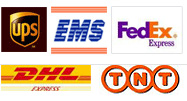 << Home << Gurjun Oil
Gurjun Oil
Gurjun Oil
Gurjun oil is pathological exudates of the wood of this and other species of Dipterocarpus. It is sometimes used as an ingredient in skin care applications. It is used as a substitute for crude paint material. Other medicinal uses include lessening mucous secretions and relieving respiratory disorders like asthma, chronic cough, and bronchitis.
General Name:
Gurjun oil
Botanical Name:
Spices of Dipterocarpaceae (Dipterocarpus stp)
Method of Extraction:
Steam Distillation
Part of Plant Used:
Wood
Origin:
Indonesia
Application:
It is primarily used in tobacco note, balsamic, woody fragrance compounds for perfumery lines.
• It stimulates the heart and increases blood pressure.
• Also, used as a treatment for rheumatic pain and skin related problems.
Strength of Aroma:
Strong
Color:
Pale or colorless to dark red or
Blends Well With:
Ambrette seed, amyl benzoate
Aromatic Scent:
Fresh nutty scent
History:
Gurjun (Balsam) Oil has been used in the past as the most common treatment for rheumatic pain and skin problems, which include Skin irritation, rashes, eczema and wounds.
Precautions:
It should not be used during pregnancy and never be taken internally.