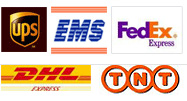 << Home << Hazel Nut Oil
Hazel Nut Oil
Hazelnut Oil
Hazelnut is also known as a cob nut or filbert nut. The kernel of its seed is used for eating as a dry fruit and can be eaten raw, roasted or grounded. Hazelnut is also used quite widely in confectionary. Hazelnut Oil is well known for its strong flavor and is used as cooking oil as well. It absorbs well with skin and therefore, its use in the cosmetic industry is quite extensive.
General Name:
Hazelnut Oil
Botanical Name:
Corylus Avellana
Method of Extraction:
Cold Pressed
Part of Plant Used:
Seed
Origin:
Scotland
Application:
Wide use as cooking oil due to its strong flavor
• It is also used in aromatherapy due to its non-greasy feel on the skin.
• Used in manufacturing of cosmetics due to its skin tightening effect.
Strength of Aroma:
Medium
Color:
Pale yellow to golden yellow liq
Blends Well With:
other spice oils, Elemi, Mint, and Caraway
Aromatic Scent:
Little scent characteristics of carrier oil
History:
Hazelnut were known to be have found in the island of Colonsay in Scotland around 9000 years ago.
Precautions:
It is non-irritant. No evidence of hypersensitivity on skin contact was found and it is harmless if inhaled or ingested.