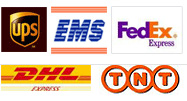 << Home << Jamarosa Oil
Jamarosa Oil
Jamarosa Oil
Jamarosa oil is extracted from the root of the Jamarosa grass, which is in fact a hybrid. It is a combination of Cymbopogon jwarancusa and Cymbopogon nardus var. It consists of ± 75% of geraniol and ± 20% of geranyl acetate. v . Widely found in the Indian subcontinent, its rosy and grassy fragrance makes it easy to pick out amongst the other wild grasses.
General Name:
Jamarosa oil
Botanical Name:
Cymbopogon Nardus
Method of Extraction:
Steam Distillation
Part of Plant Used:
Grass
Origin:
India
Application:
• Jamarosa Root Essential oil is most commonly used as a natural fragrance compound.
• It is used for manufacturing perfumes.
• It is also used in soaps and other toiletries to add fragrance.
Strength of Aroma:
Medium
Color:
Pale reddish yellow liquid
Blends Well With:
Palmarosa, Rose Geranium, Gingergrass and Juniper Berry
Aromatic Scent:
Rosy-grassy odor
History:
Jamarosa Oil has been traditionally used for a long time in the manufacture of perfumes and other such products. It is a good base oil for any item which requires a rose compound in its manufacture.
Precautions:
Jamarosa Oil is non-irritating and non-sensitizing. Avoid use during pregnancy.