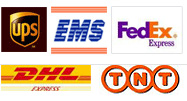 << Home << Jasmine Grandiflora Oil
Jasmine Grandiflora Oil
Jasmine Grandiflora Oil
The Jasmine Grandiflora is an extremely beautiful plant. Its stunning silvery white flowers bloom in the early hours around dawn, whereas its sibling, the Jasmine Sambac blooms in the evening to give a lush, evening fragrance.
General Name:
Jasmine Grandiflora Oil
Botanical Name:
Jasminum Grandiflorum
Method of Extraction:
Solvent Extraction
Part of Plant Used:
Flowers
Origin:
Asia
Application:
• Jasmine Grandiflora oil is well respected for its aphrodisiac properties.
• It is sensual and soothing oil.
• It has calming effect that promotes love and peace.
Strength of Aroma:
Strong
Color:
Light reddish brown liquid.
Blends Well With:
Jasmine Grandiflora Oil generally works with all oils, including sandalwood and Ylang-ylang. It helps to round out scents, and tends to work particularly well with other aphrodisiac oils.
Aromatic Scent:
Extremely intense floral smell.
History:
Jasmine has been referred to as the King of oils since ancient times, with Rose being the Queen. This is apparently due to the masculine undertones which the Jasmine Grandiflora oil is renowned for. An interesting fact is that it takes 8000 blossoms, carefully hand-picked, to produce just one gram of Jasmine absolute oil.
Precautions:
It is highly concentrated oil that should be diluted well before use.