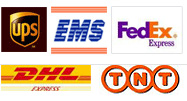 << Home << Juniper Berry Oil
Juniper Berry Oil
Juniper Berry Oil
The Juniper plant varies greatly in both appearance and size. It is referred to as both a bush and a tree, and can range in height from 3-35 feet. It grows best at altitude, but even this can differ greatly. In the Himalayas, it grows as low as 8800 feet and as high as 15,400 feet. The berries are harvested only once a year and are dried out thoroughly before the distillation process is started.
General Name:
Juniper Berry Oil
Botanical Name:
Juniperus Communis
Method of Extraction:
Steam Distilled
Part of Plant Used:
Berries
Origin:
India
Application:
• Juniper Berry Oil is credited as a restoring, and a tonic aid.
• It is excellent for the meditation process as it is found excellent in purifying and clearing the mind.
• Juniper Berry essential oil is also used in weight loss.
Strength of Aroma:
Medium
Color:
Colorless to pale yellow liquid
Blends Well With:
Myrrh, Laurel Leaf, Elemi, Labdanum, Pine Needle, etc
Aromatic Scent:
Juniper Berry oil has a fresh, rich-balsamic, woody-sweet and pine needle-like odor reminiscent of evergreen oils.
History:
Juniper Berry oil has long been used in traditional Indian medicine. It is applied to the patient externally as is regarded as a great pain reliever for many rheumatic conditions. It is also used to counteract Alopecia and as a styptic to heal open wounds.
Precautions:
Juniper Berry Oil is non-irritating and non-sensitizing. Avoid use during pregnancy.