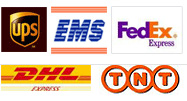 << Home << Lavender Oil
Lavender Oil
Lavender Oil
The Lavender shrub is an evergreen plant, which grows widely across the globe, with each area giving its name to the oi, such as Australian Lavender oil. The plant is basically the same all over the world. It can reach up to 1 meter in height, has narrow elongated leaves and flowers of various colors.
General Name:
Lavender Oil
Botanical Name:
Lavandula Angustifolia
Method of Extraction:
Steam Distillation
Part of Plant Used:
Flowers
Origin:
All Over The Globe
Application:
• Lavender oil is used as an analgesic, anti-convulsive, anti-depressant, antirheumatic, antispasmodic, and bactericide.
• It is also used as carminative, cholagogue, cordial, cytophylactic, deodorant, and as a diuretic.
Strength of Aroma:
Strong
Color:
Pale yellow to yellow liquid.
Blends Well With:
Bay, Bergamot, Citronella, Clary Sage, Geranium, Jasmine, Lemon, Orange, Palmarosa, Patchouli, Tangerine, Thyme, Rosewood and Ylang-ylang.
Aromatic Scent:
Well-balanced and full-bodied aroma.
History:
The Lavender fields of France have been distilling this oil for centuries and are firm believers in its many health enhancing properties. It was used in the battlefields of several major wars to assist the wounded and to stop infection spreading through the spartan hospital facilities.
Precautions:
Lavender oil is non-toxic, non-irritating and non-sensitizing.