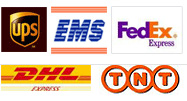 << Home << Lime Oil
Lime Oil
Lime Oil
The Lime tree is a small evergreen tree that produces a small green fruit which is very similar to a lemon and can be used in much the same ways. Unlike the Lemon however, both the peel and the flesh are the same color, a dark green.
General Name:
Lime Oil
Botanical Name:
Citrus Aurantifolia
Method of Extraction:
Cold Pressed
Part of Plant Used:
Fruit Peel
Origin:
Italy
Application:
• It is used for its uplifting and refreshing properties.
• Lime oil can also used as an astringent to help clear oily skin.
Strength of Aroma:
Medium
Color:
Pale yellow to yellowish green
Blends Well With:
Bergamot, Cedarwood, Geranium Bourbon, Lavender, Lemon, Mandarin, Nutmeg, Orange Sweet, Palmarosa, Rose Absolutes, Rosemary, Rosewood, Tangerine, and Ylang-ylang.
Aromatic Scent:
Sweet, fresh smell characteristic of citrus products.
History:
Lime first came to prominence when it was used to help sailors fight off the onset of scurvy when on ling sea voyages. Their revitalizing, citric flavor soon made their popularity spread and limes are used in many ways now, including drinks and cookery.
Precautions:
Lime is considered phototoxic and one should avoid direct sunlight after application.