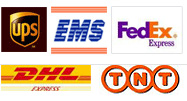 << Home << Litsea Cubeba Essential Oil
Litsea Cubeba Essential Oil
Litsea Cubeba Essential Oil
Also known as May Chang in china, Litsea Cubeba is a small plant that is grown in tropical areas. It merely grows to a height of 5-12 meters. The tree is vibrant green in color and gives a pleasant, lemon like smell. Litsea Cubeba essential oil is extracted by steam distillation method of small pepper-like fruits. It has calmin properties and often used during meditation.
General Name:
Litsea Cubeba Essential Oil
Botanical Name:
Litsae Cubeba
Method of Extraction:
Steam Distilled
Part of Plant Used:
Fruit
Origin:
China
Application:
Litsea Cubeba essential oil is widely used due to its calming and anti-inflammatory properties.
• It is also used as astringent, antiseptic, and tonic.
• Litsea Cubeba oil is used as an insecticide and hypotensive.
Strength of Aroma:
Medium
Color:
Pale yellow to yellow transpare
Blends Well With:
Basil, Bergamot, Ginger, Geranium, Jasmine, Rose, Rosemary, and Ylang-ylang.
Aromatic Scent:
Crisp, Citrus smell.
History:
Litsea Cubeba essential oil is native to china and is also grown in Indonesia, Taiwan and Southern Asia since ages. It is a famous spice in Taiwan and its wood is also used for making furniture and crafts.
Precautions:
Litsea Cubeba essential oil can cause skin irritation. Avoid use during pregnancy.